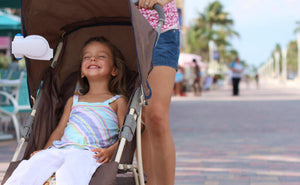 A Car Seat Canopy Can Help Keep Your Baby Comfortable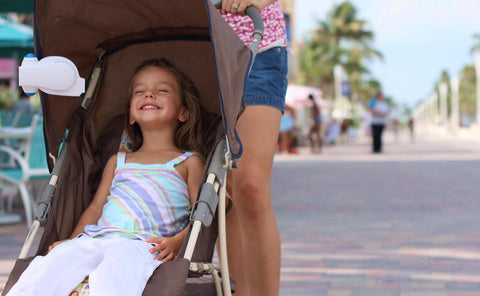 As a parent, your top priority is keeping your baby happy, healthy and comfortable.
If you are anything like us, then you are probably always on the go and taking your little one with you while you're on the move… You may need a car seat canopy.When you are on the go, keeping your baby comfortable isn't always the easiest task since they are so sensitive to many different things…
That is why we created a versatile product that is designed to keep your baby comfortable and most importantly, happy.
Why we need a car seat canopy?
Car seat covers are more than just a stylish baby accessory. They are essential to safety while traveling! If you have ever been in an elevator with a stranger who coughs or sneezes then you know the anxiety of potentially catching what they have, can be. Now triple that to nth degree when you have your precious newborn with you in their car seat. I am terrified to imagine all those microscopic germs falling down onto my sweet vulnerable baby and wreaking havoc on their delicate immune system. Just no! Not when keeping your babe safe from strangers is easy. Having a car seat cover will keep them out of direct contact.
Also, if you don't already know this, similar to having a big pregnant belly there is just something about babies that make strangers lose all self-control. There has been more than one time when a stranger had just decided to touch my baby without permission. Granted, it was usually a sweet old lady in the check-out line but still, a stranger, and it freaked me out. Not only am I like, "Who are you?" but I have no idea if they've even washed their hands recently. Gross. Keep wandering hands of your baby with a car seat canopy cover!
Besides, a car seat canopy has many other advantages and functions.Let's summarize its advantages as follows:
Sun Protection
A car seat canopy is a great way to keep your little one protected from the sun.
The canopy provides full coverage so it doesn't leave your baby exposed to the sun's harmful rays.Car seat canopies are breathable and allows air to circulate freely beneath the cover. This helps keep your baby cool and comfortable.
Winter Warmth
Juggle an umbrella and a car seat is not an easy task- we've tried it many times.Either you or your baby ends up getting wet.A car seat canopy helps your baby stay dry from the occasional drizzle.
However, we don't recommend using this product during a major downpour.
Reversible and Dual Functioning
The best part about canopy car seat is its dual functionality.
Not only can it be used as blanket, but it can also be a colorful play mat that you can use when on the go.The Velcro tab on the canopy ensures a universal fit, so pop it on your favorite car seat and you are good to go.
You can DIY it!
 Many parents are very envious of other people's home car seat canopy, thinking their design is very lovely. In fact, we can also try to make their own car seat canopy, attached here is a brief step.If you are interested, you can have a try.
1 – CUT OUT THE BABY CAR SEAT CANOPY PATTERN
2 – BEGIN TO SEW
3 –  PIN THE LINING TO THE TOP OF THE COVER
4 – SEW THE TOP AND LINING TOGETHER, TURN
5 – SEW CLOSED THE GAP
6  – TOP STITCH THE CAR SEAT TENT
7 – MAKE THE STRAPS
8 – ADD THE VELCRO
Of course, making a car seat canopy is not a easy thing.you can also click here to learn more about our products.
How to choose the baby car seat canopy
Baby car seats usually have a single color canopy which sometimes do not compliment the car seat body color. Secondly, car seats are used from birth of a child till they are able to sit with proper balance. A typical car seat can be used for 2-3 years and needless to say, it will get dirty or wear off with time. So People also use car seats as a carrier and obviously your seat must look presentable in public.But how to choose it is a big problem.Here are some advice for you.
Perfect Match for a Perfect Look
We know you want everything linked with your baby care to be royal and stylish. While carrying your baby in a stroller, carrier or baby seat, you might have thought of having a perfect match with your baby`s dress.
 You had better have a baby car seat canopy or baby stroller covers with matching hats, bibs and sleepers. Other customization options little-matching baby bottle covers, hand gloves and socks are also available. Now you can carry your baby with a new swag that suits your style statement and wish list.
Promising Quality
 Promising quality of products allows parents to use the canopies without extra care. You can easily wash the covers whenever you want to clean them. The durability of the material and fine stitching make our baby car seat cover an excellent product for everyday use.
The quality material is cozy and never harms the baby skin. Using organic material to craft all our baby products to make sure that babies are safe from the harsh effects of chemicals is a good choice.
---