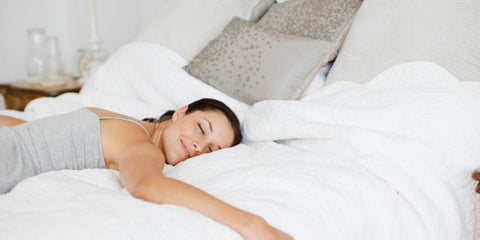 If you are rummaging through a sale bin and find a gorgeous set of sheets without a size marked on them, what should you do? Take out a tape measure, because you can determine the size of the mattress those sheets fit just by measuring them. This works perfectly whether you find sheets at a garage sale or brand new in the store.Especially since there are so many sheet sizes in stores, it's important to know what size sheets today.
Choosing  the fitted sheets is very important.
What is a fitted sheet?
A fitted sheet is an elastic-lined bed sheet that fits tightly around your mattress. This barrier keeps you comfortable and the mattress clean. Fitted sheets measurements have three dimensions – length, width, and pocket depth.
If you struggle to keep the fitted sheet snuggly on your mattress, the pocket may not be deep enough. This is especially a problem for thick mattresses. Standard pockets range from 14 to 16 inches. If you have a mattress pad, pillow top, or memory foam mattress, pair it with deep pocketed fitted sheets. Get more information from our Deep Pocket Bed Sheets FAQ.
California king beds are less common, but require some special considerations. If you're buying sheets for this jumbo mattress size, you might want to check out our FAQs About California King Sheets.
How to Measure a Mattress
  Now that we know the importance of proper sheets, let's see how to measure your bed.Measuring a mattress is helpful when you're looking to buy bedding or bring a new mattress into your home. Luckily, measuring a mattress is easy and only requires a few simple tools.
 We provide the following steps for you:
Take off any sheets, blankets, or pillows on your mattress.
Measure from the left side to the right side of your mattress to get the width.
Measure from the back to the front edge of your mattress to get the length.
Measure from the bottom to the top of your mattress to get the height.
Use the width and length of your mattress to determine what size it is.
Measure the doorways and halls in your home before you buy a new mattress.
Measure a bed frame before you buy it to see if your mattress will fit.
 In addition to measuring the bed sheet, we also need to choose the fitted  bed sheet according to the measurement results
Selecting Sheets: Mattress Height Specifications
Jot down your mattress height; then carefully read the packages when choosing deep-pocket sheets. Manufacturers may use the term "pocket depth" or other terms instead of mattress height. Packages that show mattress height indicate that the sheets fit any mattress of that size -- full sheets for a full mattress, for instance -- up to that particular height. As an example, if the package indicates a 12-inch-high mattress, the sheets fit any mattress 12 inches high or less.
Sheet Pocket Sizes
Some sheet packages show "pocket depth" instead of mattress height. This terminology covers the height or depth of the fitted sheet, but it is a bit trickier than using mattress height to make your purchase. Subtract 2 inches from the pocket depth to determine if the sheets fit your mattress. If the pocket depth is 16, the fitted sheet fits a mattress 14 inches high or less. Avoid purchasing sheets with a pocket depth exactly the same as your mattress height, as the fitted sheet will most likely not fit well, given the added plushness and build of the mattress. The sheet corners are likely to pop off if the pocket depth matches the mattress height.
Non-Number Measurements
Sometimes, the fitted sheet depth sizes found on sheet packaging don't mention the exact sheet depth or pocket measurement. If this is the case, look for depth terminology listed as "standard," "deep" or "extra deep." Standard-pocket sheets typically fit mattress up to 12 inches high, while deep-pocket sheets are designed for mattresses 15 inches high. Extra-deep fitted sheets are for mattresses 16 to 22 inches high. If you're unable to find your exact mattress size range, opt for a pocket depth larger than your mattress height and tuck the excess sheet fabric under the mattress.